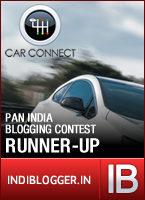 Impressive.
Very impressive.
That's the thought that comes to mind after reviewing CarConnect, the new site for car aficionados. Like many others, I too ventured into the site not knowing what it was about as it was my first time there. That lack of pre-conceived notions worked well to my advantage as I pressed each of the main buttons though, reading post after post & following articles and opinions.
Car Connect looks to bring together car lovers from across the entire country under a single platform and have them speak out about their experiences, opinions and journeys. Here, you are the speaker - talking about your passion to an audience who understands the value of words like ABS, horse power and long drives.
The layout of the drive deserves credit – it's fairly self-explanatory and easy to use even for a first-timer.
The SHARE EXPERIENCE button leads you to a page where you can choose to either write about your experience with a particular car or conversely, describe a journey you undertook with your car. Options are also available to add pictures and even videos to help showcase your four wheeled beauty to others who drop by.
The Share Experience Page... straightforward and easy to use
So how would a newcomer know where to look for all this? Again, the creators of the site have made it 'easy-peesy' : the HOME PAGE directly shows you two options of cloud widgets filled with 
a) the name of the car and 
b) the destination of the journey. 
Click on any of the names visible and you can go directly to all entries for that particular car or place. Conversely, you can also find more places by clicking the LONG DRIVE button.